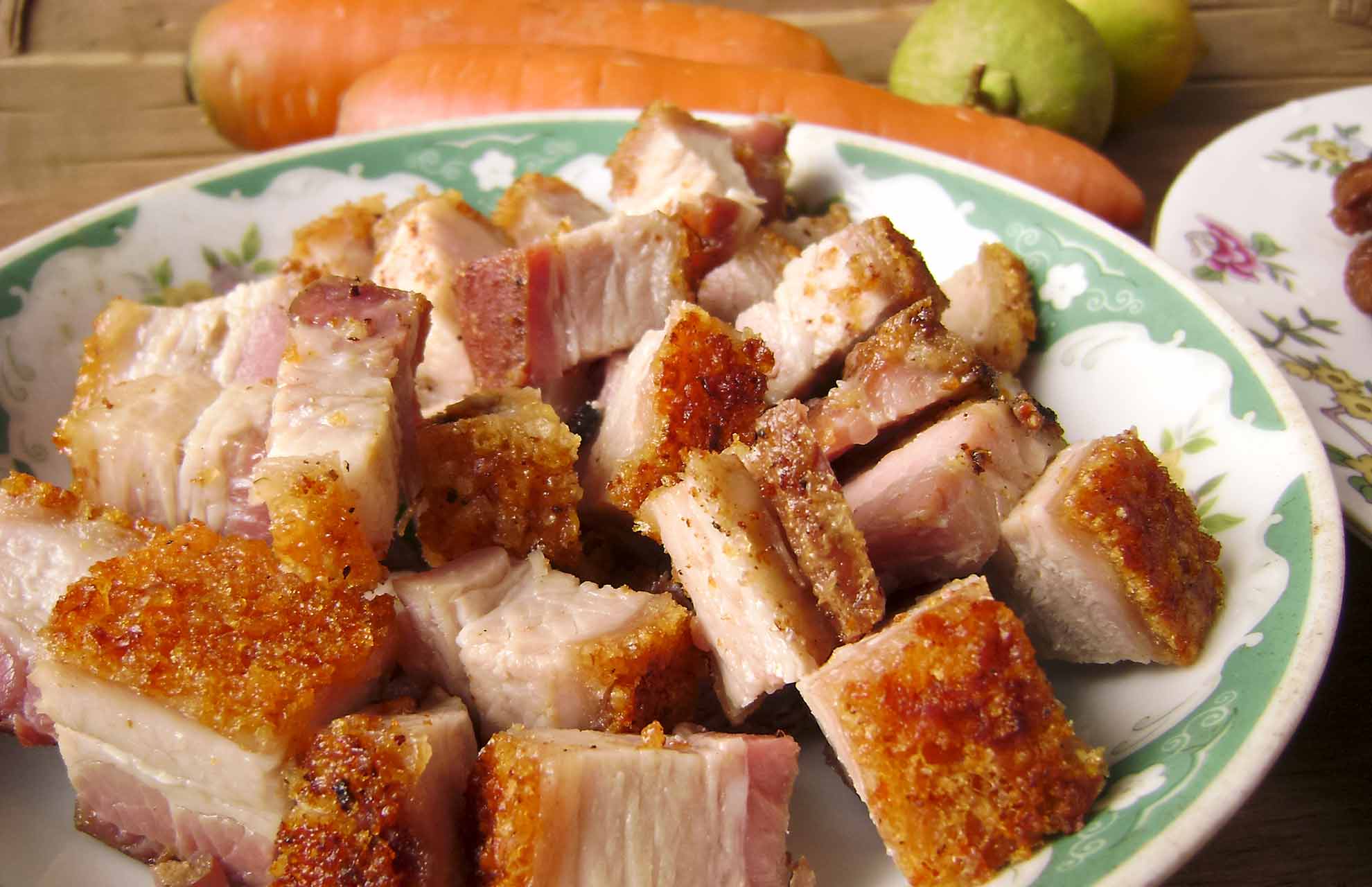 How to get crispy slow roast pork belly!
Prep Time: 20 minutes
Cook Time: 2h 00 min
Print
How to get crispy slow roast pork belly!
Instructions
Score the skin of the pork belly in 1cm diagonal cuts.
Rub in the sunflower oil and season with salt.
Preheat the oven to 220˚C.
Place on top of a roasting rack. Pour about 3 cups of water into a baking tray, then place the roasting rack in the baking tray. Place in the oven for 30 minutes.
After 25 minutes, reduce the heat to 170˚C and cook for another 90 minutes or until the pork is tender and cooked through, and the skin is golden and brittle.
Check every 30 minutes to see that the water at the bottom of the tray hasn't completely evaporated. If so, add more water.
TIP: Watch to see that the crackling doesn't burn for the last 20 minutes – every oven is different. Depending on the size of your pork belly cut, roast for roughly 40 minutes per kilogram.
For anyone looking for the secret to the crispy, crunchy, salty, savoury pork belly, here's your answer! It's a slow roast, but the leftovers will last you weeks! There's nothing more satisfying than hearing that pork crackling crunch.