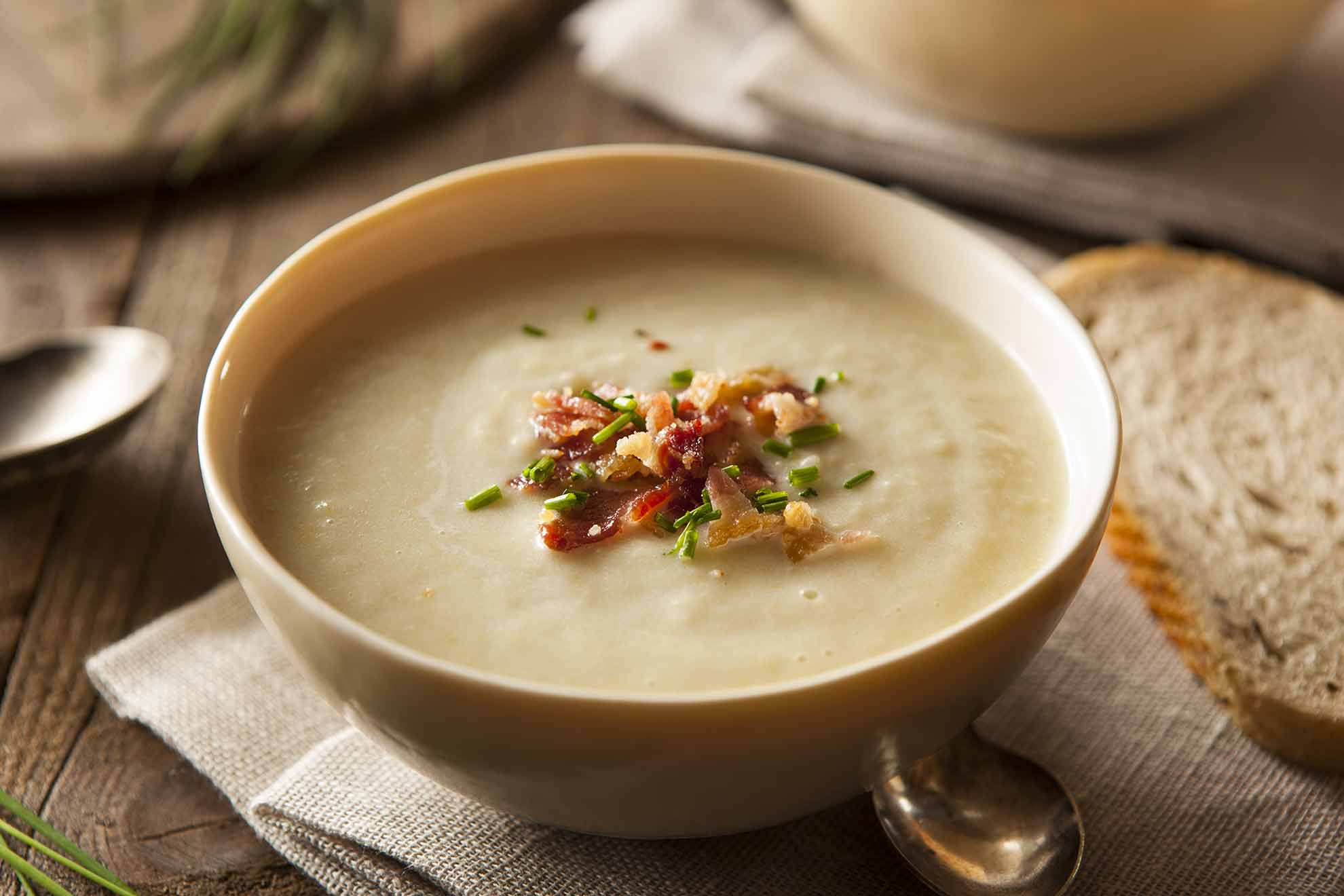 Leek and Potato Soup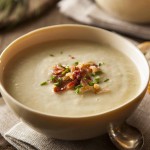 Yield: 8-10
Prep Time: 20 minutes
Cook Time: 40 minutes
Print
Leek and Potato Soup
Instructions
Heat butter and olive oil in a large soup pot over medium-high heat until the butter is melted.

Add the leeks and garlic and cook for 5 minutes or until softened. Add potatoes and cook for 5 minutes, stirring occasionally.

Add the chicken stock. Bring to a simmer, and cook for 20-25 minutes or until potatoes are soft and tender when pierced with a fork.
Use a stick blender to blend the mixture until smooth. Add the cream.
Bring back to a simmer for 5 minutes or until heated through. Season to taste.
Meanwhile, in a separate oiled saucepan, cook the pancetta on a medium high heat until crispy.
Sprinkle with chopped chives and crispy pancetta.
Allergens
Allergens
A warming leek and potato soup is just the thing to curl up with on a weeknight. It's easy to make, full of nutritious goodness and the simplest thing to make on a Sunday and heat up in a flash during the week.