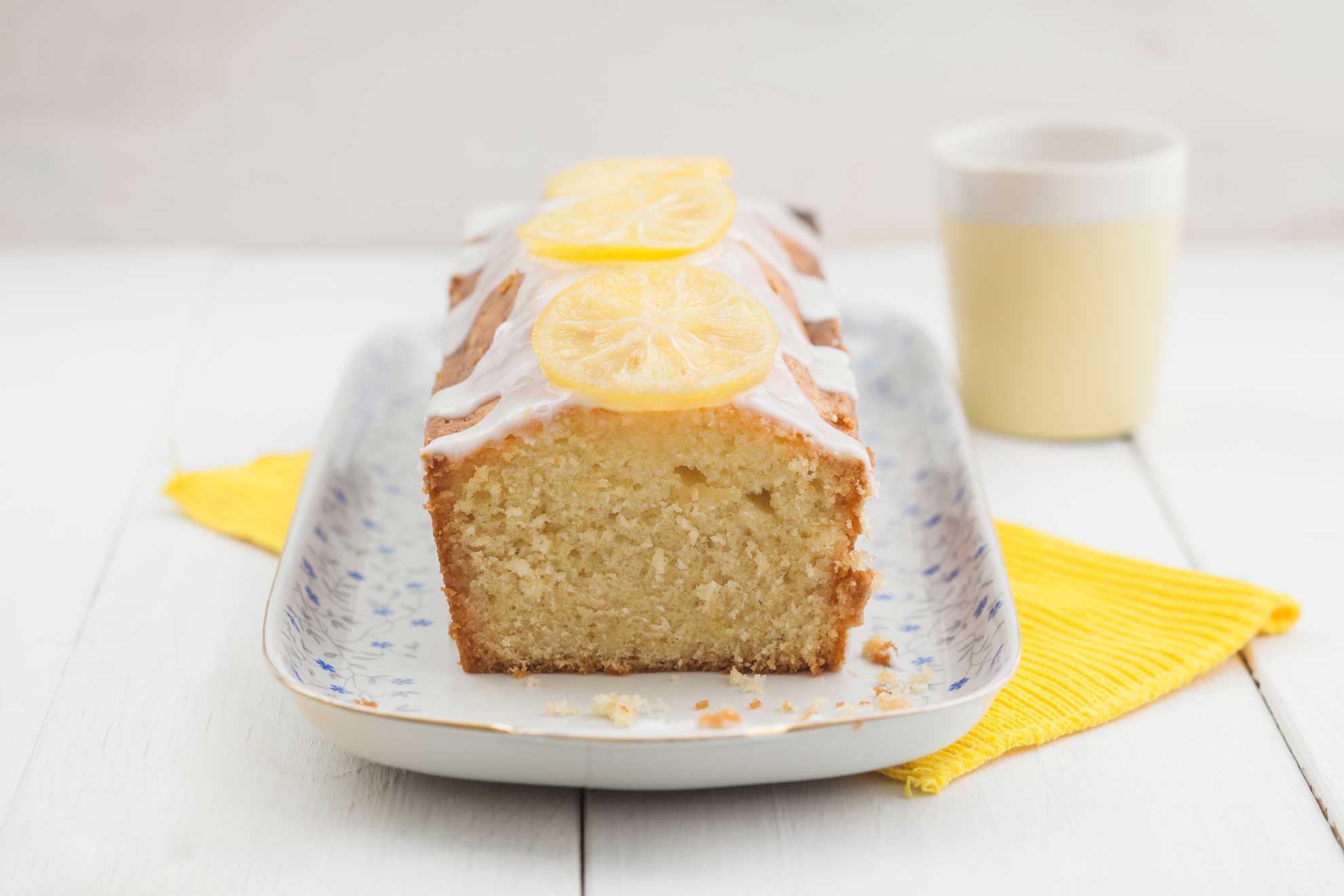 Lemon Pound Cake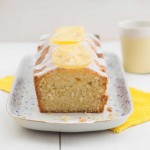 Yield: 8
Prep Time: 30 minutes
Cook Time: 60 minutes
Print
Nutrition facts

(per portion)
Nutrition facts
(per portion)
Calories: 442
Carbohydrate Content: 49.0g
Cholesterol Content: 142mg
Fat Content: 25.7g
Fiber Content: 0.7g
Protein Content: 5.6g
Saturated Fat Content: 15.5g
Serving Size: 131g
Sodium Content: 348mg
Sugar Content: 30.8g
Lemon Pound Cake
Instructions
Preheat the oven to 180˚C. Lightly grease a 8x4" loaf pan, then line with baking paper.
Place the butter into a mixing bowl and beat with an electric mixer for 1-2 minutes. Add the sugar and vanilla and mix well to combine, then add the eggs one at a time and whip until creamy and smooth.
Sift the flour, salt and baking powder into a large bowl then slowly add to the wet mixture, one third at a time, mixing well after each batch. Then add the lemon juice and mix well to combine until smooth.
Pour into the prepared loaf tin and then place in the oven for about 60 minutes, or until a skewer comes out clean.
Make the glaze by stirring the icing sugar and lemon juice together until the sugar is dissolved.
Once the cake is done, take out and leave to cook for 20 minutes. Once cooled, remove from the tin and remove the parchment. Place on top of a cooling rack with a baking tray underneath. Once the cake is entirely cooled, pour over the glaze.
When the glaze is almost set, decorate with lemon slices.
This lemon pound cake is the ultimate afternoon tea snack. It also makes an amazing gifting or bake sale cake! A good old pound cake is a welcomed friend to novice bakers everywhere – sweet, dense and delicious.