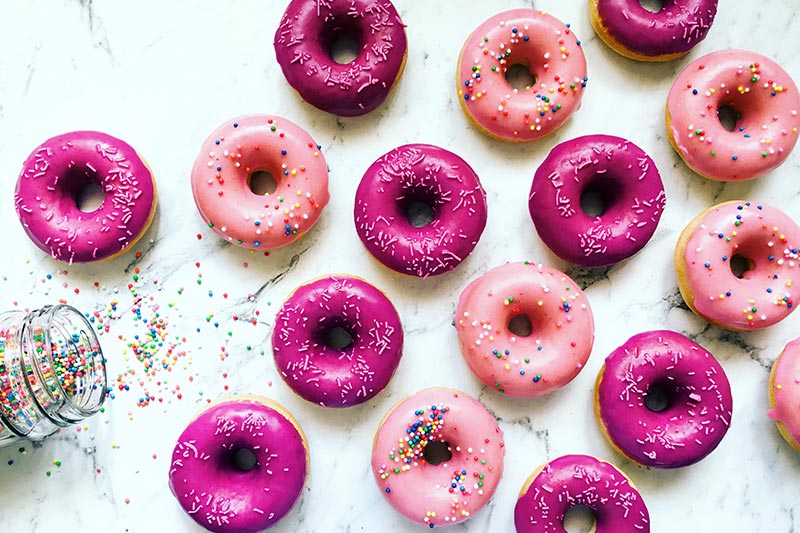 Hole-y Yum! Mini Baked Vanilla Glazed Doughnuts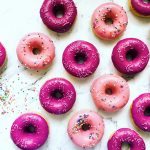 Baked Vanilla Glazed Doughnuts
There's no mimicking a fluffy fried doughnut, but these baked glazed babes are a pretty delicious alternative. More cake-like and bursting with vanilla flavour, they're a real sweet treat for young'uns - and the young at heart.
Instructions
1. Grease a mini doughnut tin (I use one from Big W) with butter or a cooking oil spray. Preheat the oven to 180°C.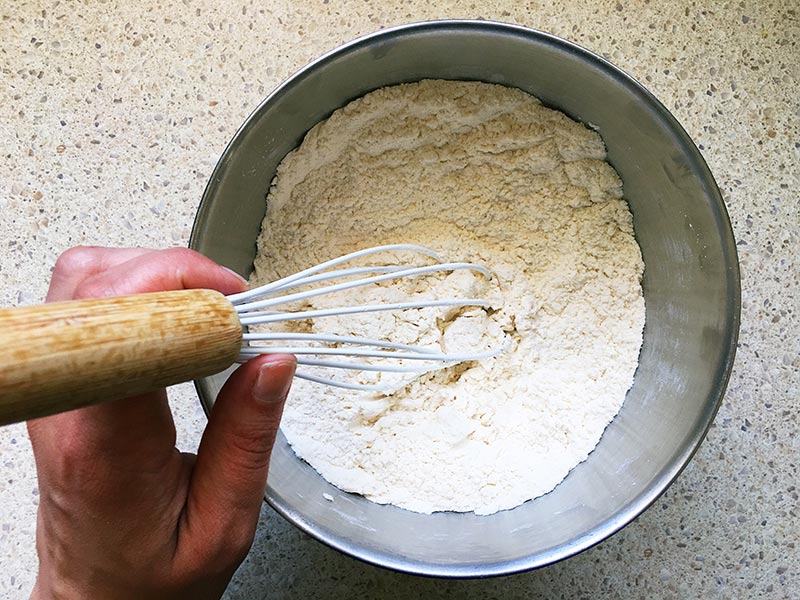 2. In a bowl, combine the flour, baking powder, baking soda and salt. Stir together to mix through.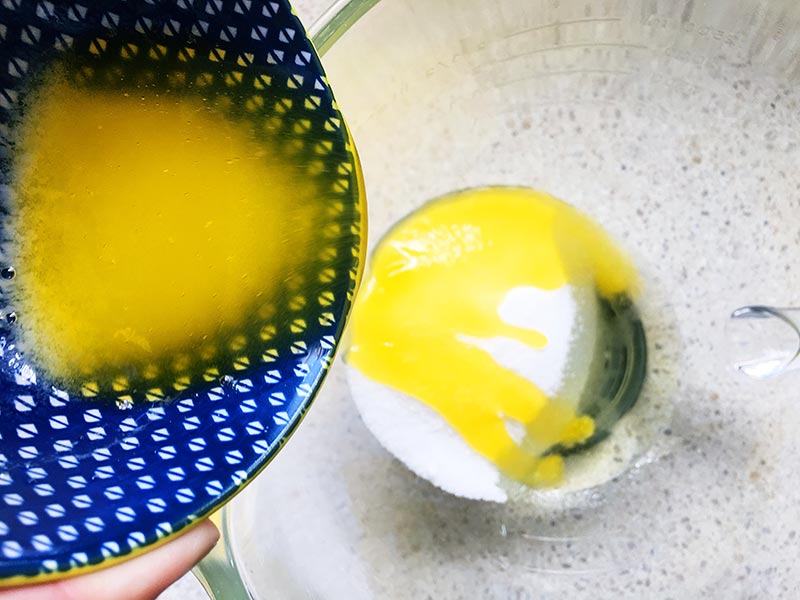 3. Using electric beaters and a large mixing bowl, mix together the vegetable oil, sugar and butter until smooth (around 30 seconds).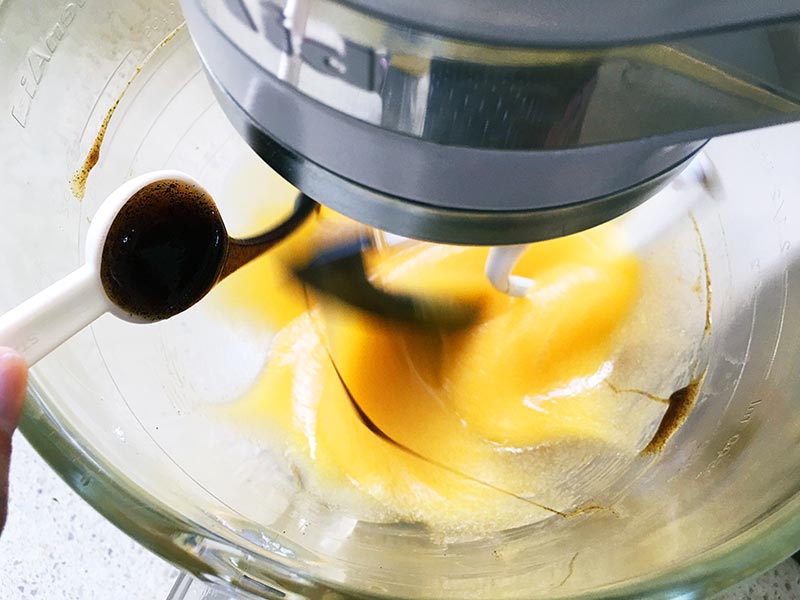 4. Add the eggs one at a time, beating well between each addition. Beat in the vanilla paste.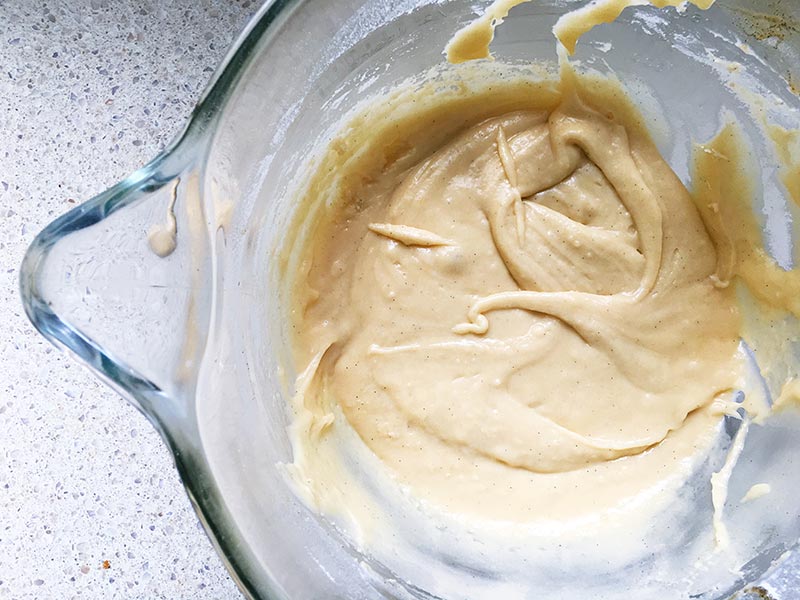 5. Add a third of the flour to the mix, beating until just combined. Add half the milk and mix in. Repeat with the second third of the flour and the remaining milk. Beat in the final third of flour.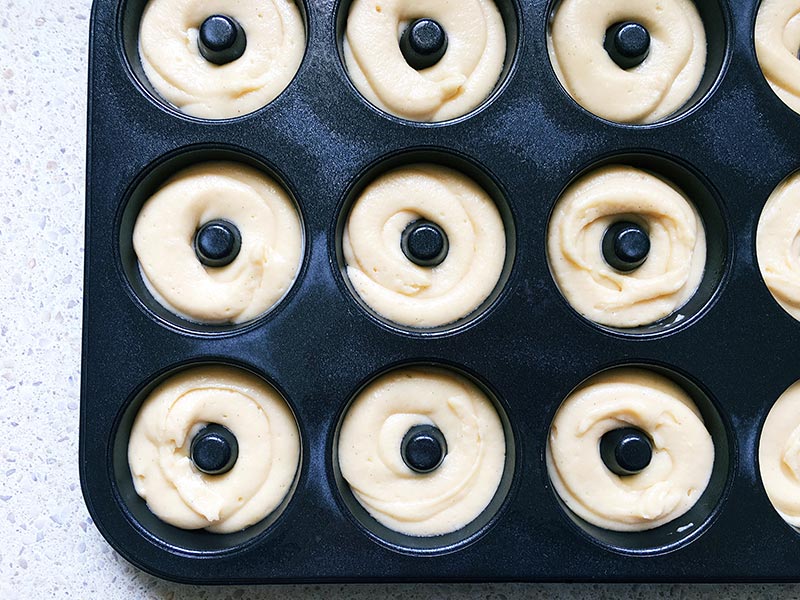 6. Using a piping bag (or snap-lock bag) or a spoon, fill the doughnut tray cavities until just over half full. If using a mini tray, you will need to do this in two batches. Cook for around 10 minutes or until cooked through.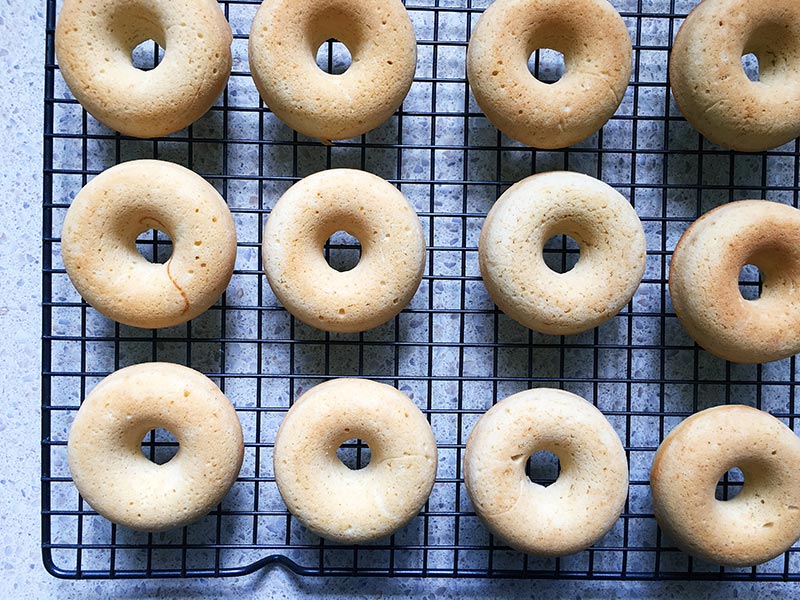 7. Transfer to a wire rack to cool to lukewarm before glazing.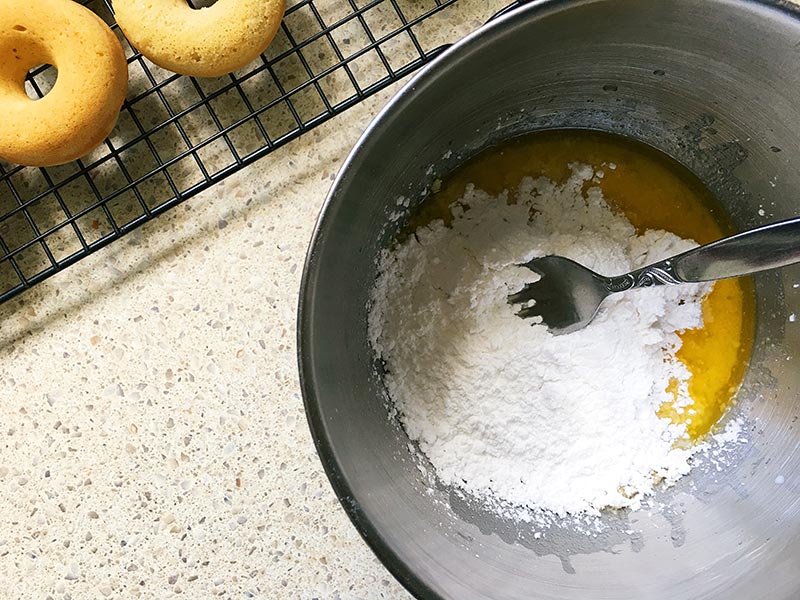 8. To make the glaze, whisk together the glaze ingredients until smooth. Colour with food colouring if you wish. Transfer to a shallow bowl.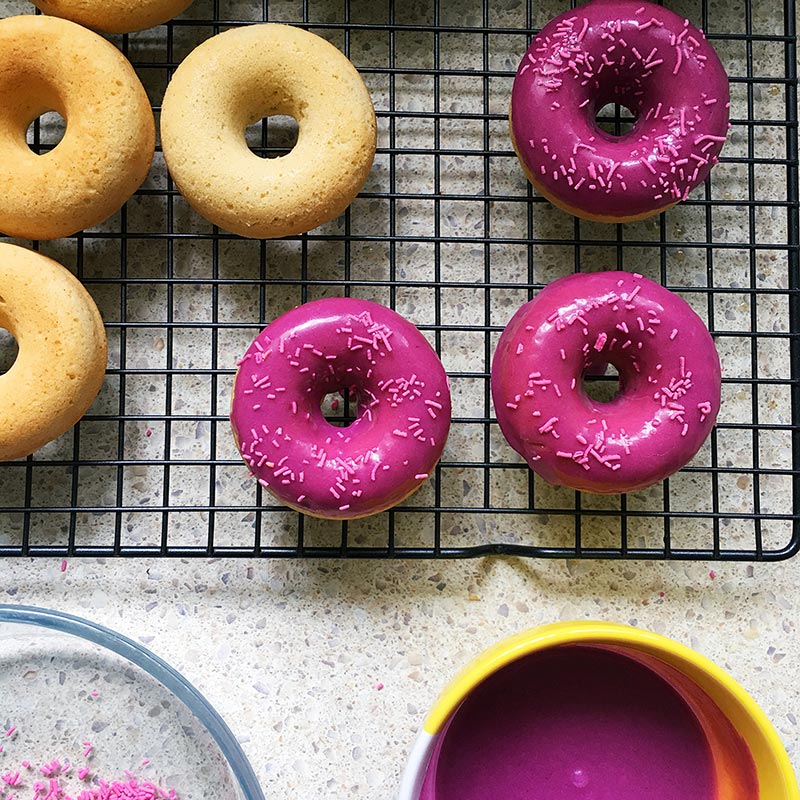 9. Dip the doughnuts in the glaze and quickly flip over, placing them on the wire rack. Leave for around 20 seconds before sprinkling with sprinkles (or they'll run off). Leave to set at room temperature. If the glaze becomes too thick, warm in the microwave for 5 to 10 seconds and stir for a thinner consistency.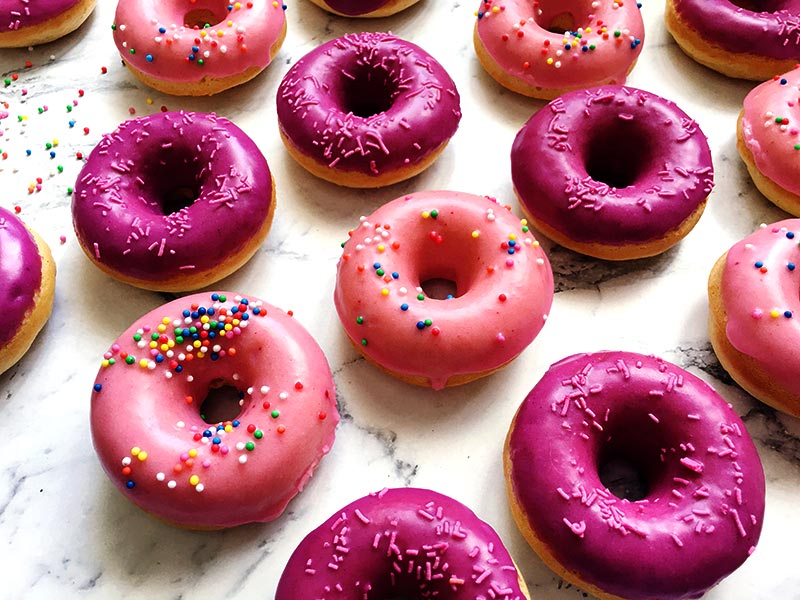 10. Keep in an airtight container. Unglazed doughnuts can be frozen.
Who doesn't love a doughnut? Save yourself a trip to the bakery with this (slightly) healthier baked version you can bake right in your own kitchen!