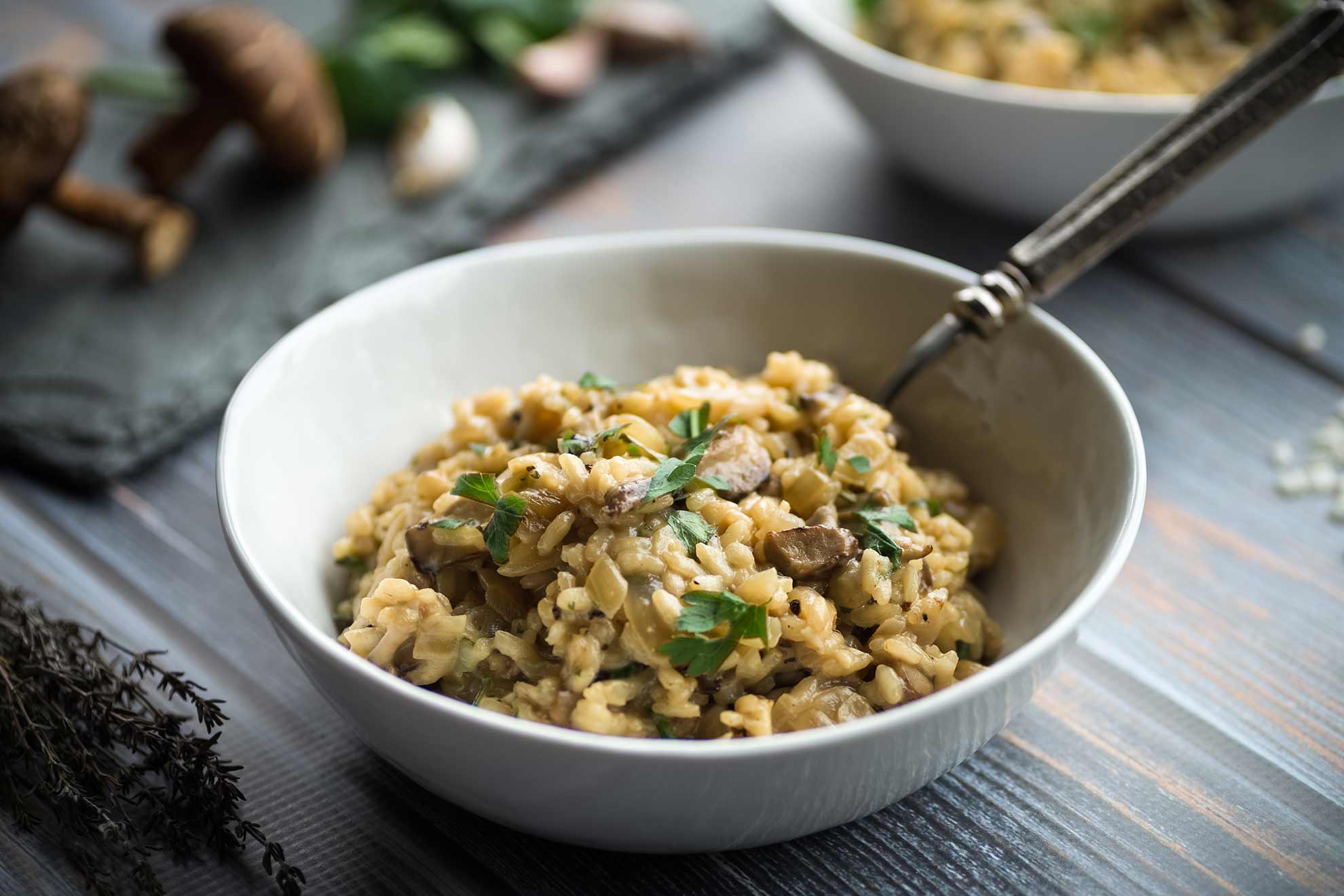 Mushroom Risotto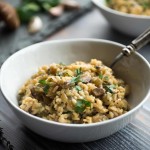 Yield: 4
Prep Time: 10 minutes
Cook Time: 30 minutes
Print
Mushroom Risotto
Instructions
Heat the oil in a large saucepan and cook the spring onions and pancetta over a medium-high heat for a few seconds. Add the rice and cook over a low heat for about 1 min, constantly stirring.
Heat up the stock in the microwave until it is hot but not boiling.
Add the garlic and mushrooms, then pour in about half the hot stock and stir well. Cook over a medium heat for 12-15 mins, stirring often and gradually and adding the remaining stock a little at a time until the rice has absorbed all the liquid.
Add the white wine and keep stirring for another 7 minutes, making sure all the alcohol is cooked out.
Taste the rice to check that it is tender. It should be creamy but cooked through. If it needs cooking for a bit longer, add a touch more hot water.
Grate over parmesan to taste then stir to melt and absorb in. Season to taste.
Serve with grated parmesan and parsley on top.
Allergens
Allergens
The risotto, dubbed the Masterchef 'Death Dish' is a notoriously easy one to stuff up. We put together a fool-proof, easy-as-pie recipe for you to give a go! It's deliciously savoury and hits the spot.