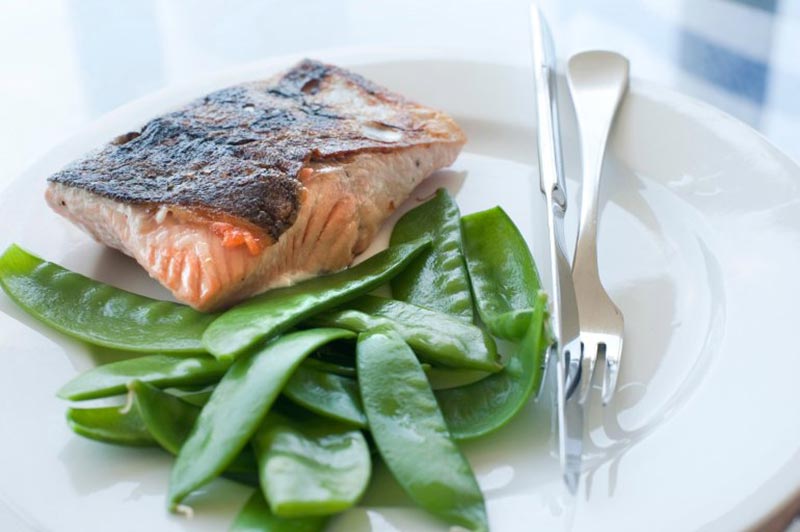 How to Cook Perfectly Pan Fried, Crispy Skin Salmon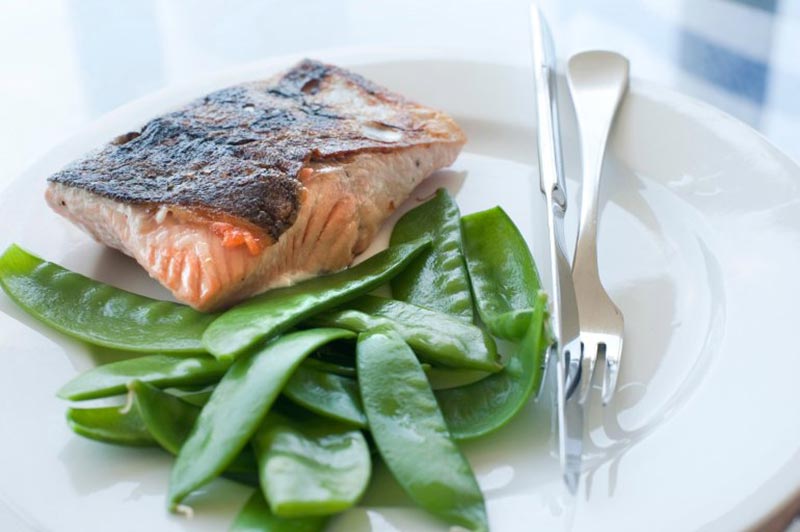 Pan Fried Crispy Skin Slamon
However you buy it - fresh fillets from the fish monger, frozen from the supermarket or cleverly caught in the ocean - here's the best way to cook salmon!
Instructions
1. Take your salmon fillets out of the fridge and let them sit out at room temperature for about 10 minutes. Gently pat the skin dry with a piece of kitchen paper towel.
2. Drizzle the salmon fillets with olive oil and rub salt flakes into the skin. Heat a large (don't overcrowd the pan) non-stick frying pan over medium - high heat. Give the pan a minute or two to reach temperature.
3. Once the pan is hot, gently place the fillets on the surface, skin side down. Do not touch, poke, flip or move the salmon fillets - the pan needs to create crispy magic! Cook for about five minutes, until the fillet starts to turn light pink in colour around half way through. Flip over to continue cooking the other side for two to three minutes, depending on the size of the fillet.
4. Remove from the pan and let the fillets rest for two minutes before serving with salad or vegetables. Delicious!
I'm not saying this is the only way to cook salmon (though let's be real, it kind of is), it's DEFINITELY one of the yummiest ways to cook dinner FAST.