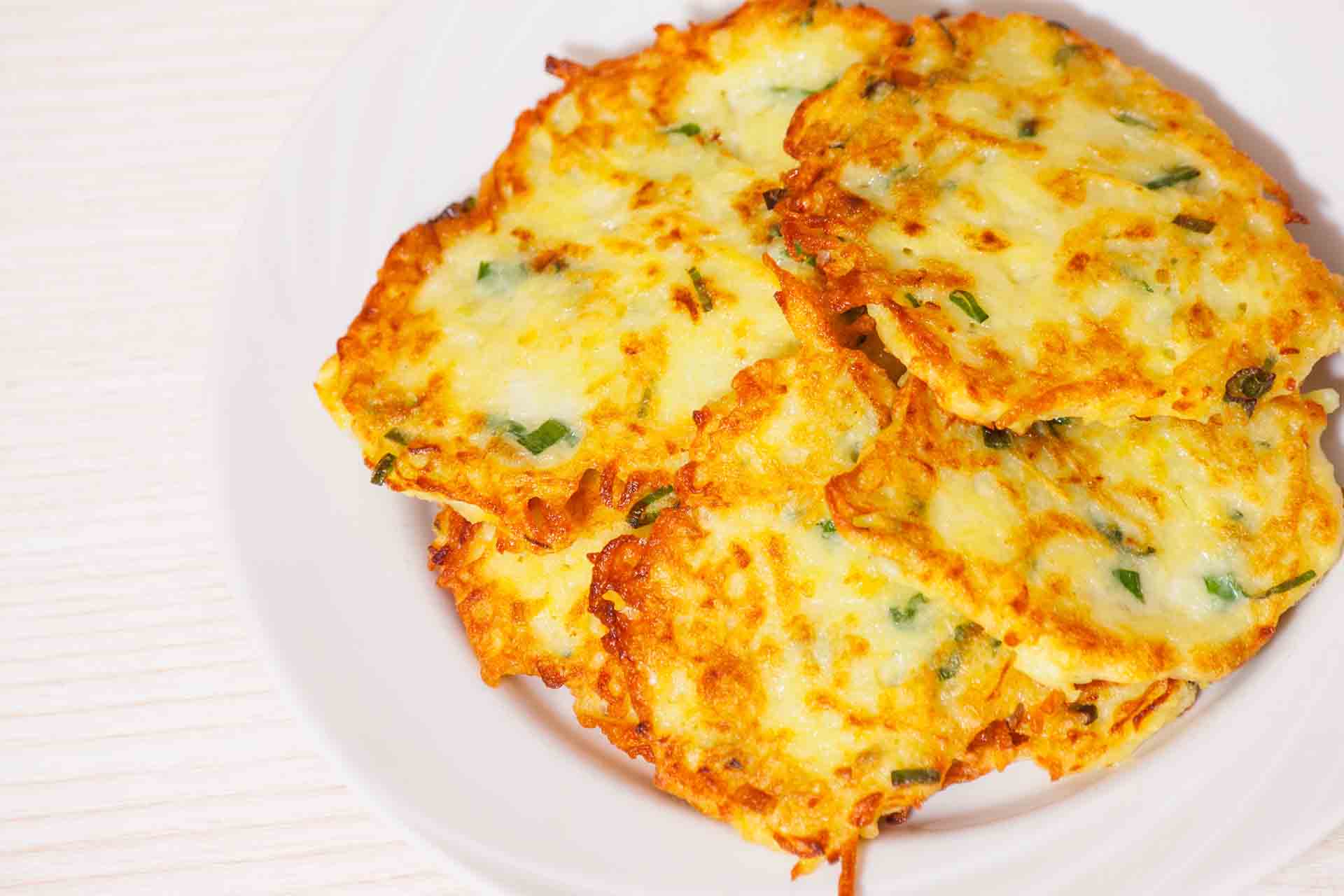 Potato Pancakes
Potato Pancakes
These potato pancakes are so good and super versatile! I make them on special occasion breakfasts such as Father's Day as well as perfect for brunch or lunch served with avocado and salsa.
Instructions
Combine all ingredients except flour into mixing bowl and make sure are combined well.
Add the flour a little at a time and stir until everything is combined.
Preheat a frying pan on high so pan is nice and hot.
Add half the oil or butter which ever you prefer.
Scoop mixture (approx 2 tablespoons) per pancake and flatten lightly in the pan. Cook for about 1 minute. They are ready to flip when the edges start to go golden and crispy.
Turn them over and cook for another minute then turn down frying pan to medium heat so that they cook through without burning.
Once cooked pop on a paper towel to drain excess oil.
Serve with your favourite sauce and enjoy!
Do you have a recipe you would like to share? Submit them using the 'Submit a Recipe' link above or comment below.