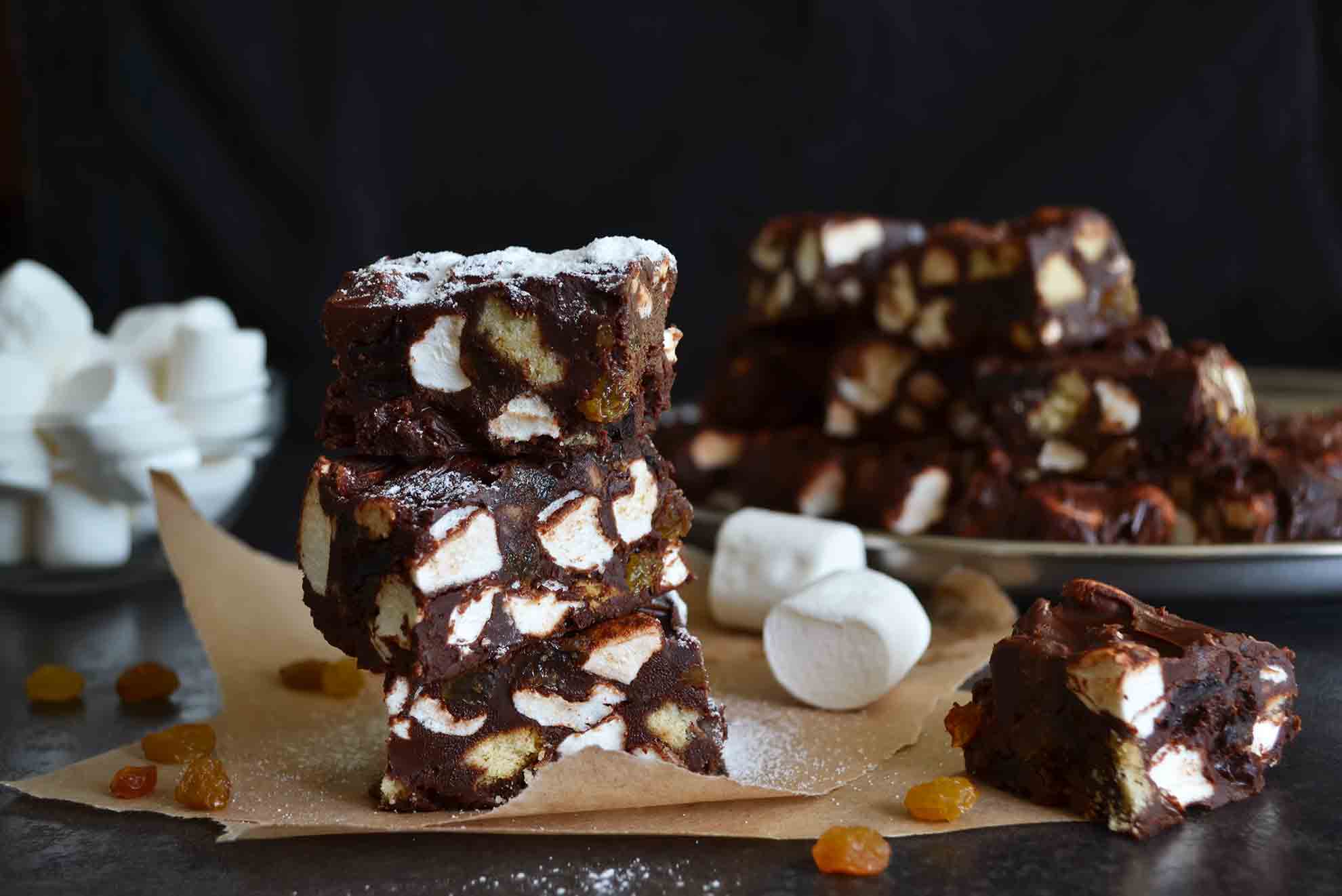 Rocky Road Fudge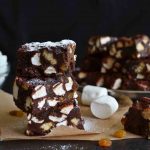 Yield: 12
Prep Time: 15 minutes
Cook Time: 1h 30 min
Print
Rocky Road Fudge
Instructions
Line an 8- or 9-inch square pan with baking paper. Make sure to leave extra paper give on the sides to life out fudge once set.
In a non-stick pan on medium heat, combine butter and sugars. Melt, stirring constantly until it comes to a simmer, and continue to cook for 3 to 4 minutes, stirring.
Stir in condensed milk and bring back to a simmer. Whisk cocoa and then the chocolate, stirring until melted and smooth.
Add the marshmallows, walnuts and chocolate biscuits and stir to combine well. Allow to cool slightly.
Pour mixture into the prepared pan. Smooth surface and pack down tightly, then let set completely, for about 2 hours.
When set, lift it out of the pan using the baking paper edges then turn onto a cutting board and remove paper. Cut into squares to serve.
Allergens
This nostalgic twist on an old favourite is sure to get you out of your sweet-tooth rut! This rocky road fudge will be a new favourite with the little ones and the perfect make-ahead bake sale good.