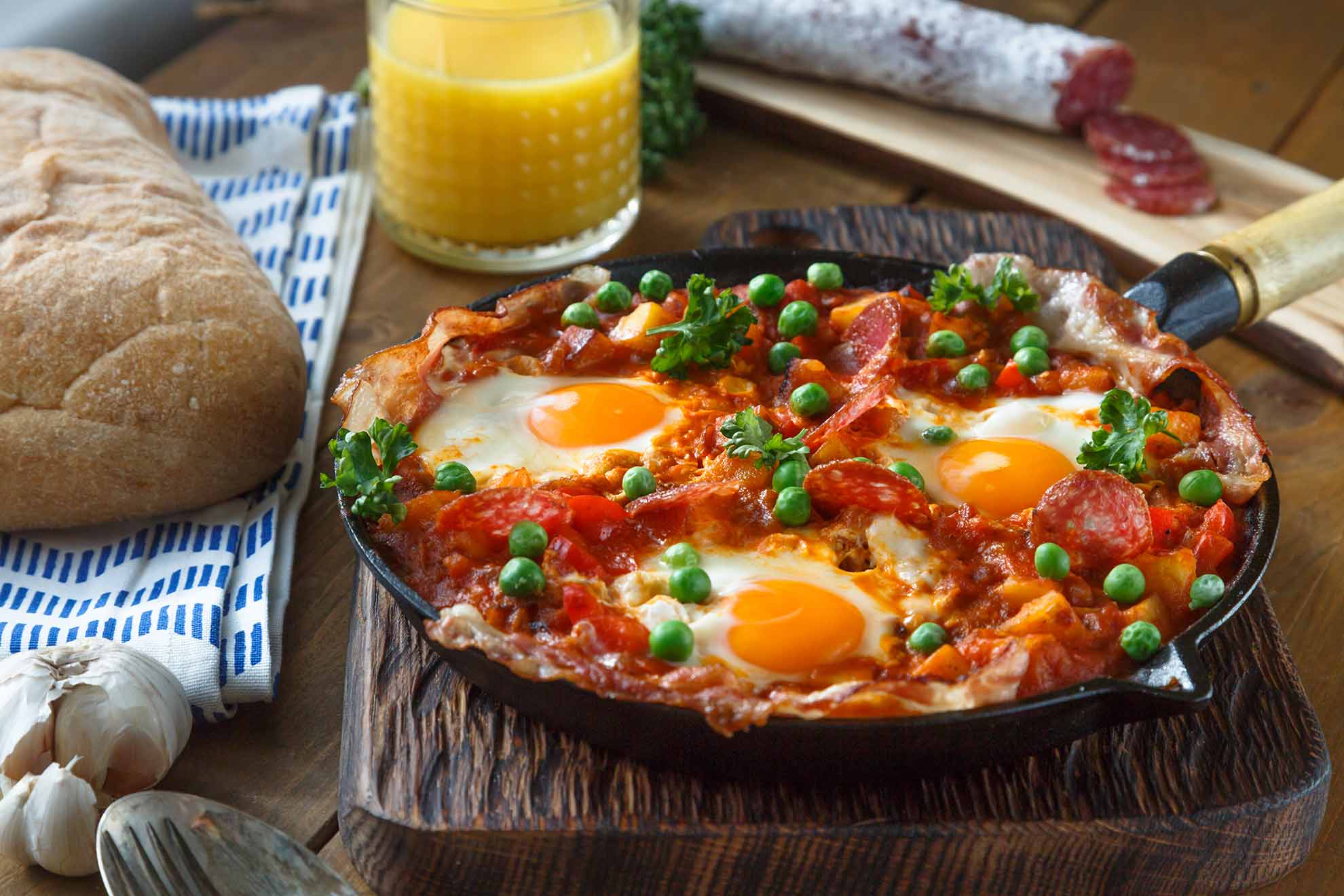 Spanish Eggs with Chorizo
Yield: 3-4
Prep Time: 5 minutes
Cook Time: 15 minutes
Print
Spanish Eggs with Chorizo
Instructions
Heat the oil in a large frying pan, then soften the onions, chilli, garlic and coriander for 5 mins until soft.
Add the chorizo and cook for 6-8 minutes until crispy and cooked through. Add the peas.
Stir in the tomatoes and sugar, and simmer or 8-10 mins until thickened and reduced by 1/3.
Crack an egg into 3 separate spots on the pan over the tomato sauce. Put a lid on the pan, then cook over a low heat for 4-6 mins, until the eggs are just cooked through. Scatter with the parsley and serve with bread or pita.
Allergens
Allergens
Hosting a brunch for the ladies and are stuck for what to cook? This dish is the key! Whip up some Spanish eggs with chorizo and tomato. Just add more eggs for more servings or make several – it's done in under 15 minutes and you have plenty of time to prepare!