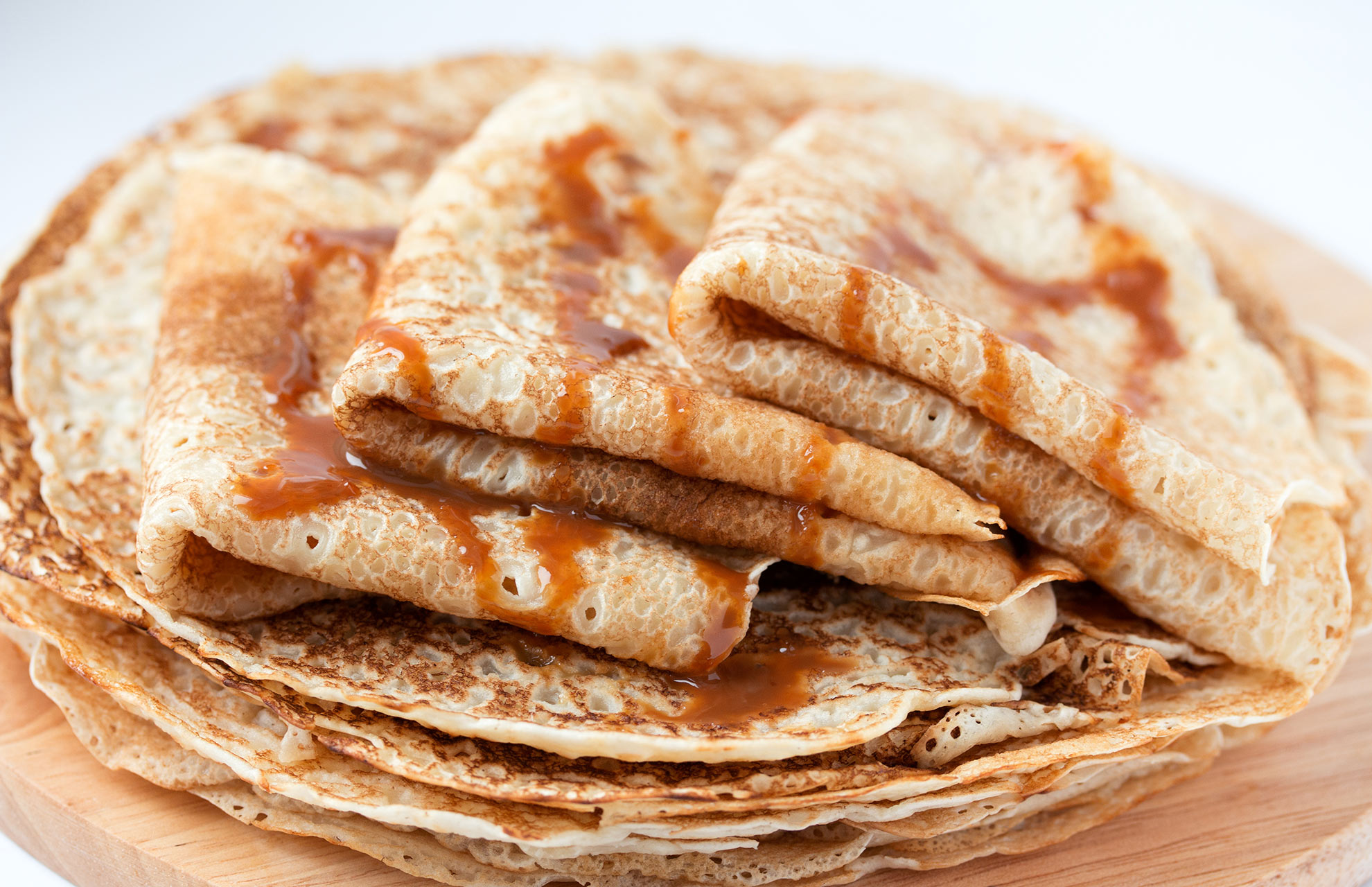 Traditional Crepe Recipe and Sweet and Savoury Topping Ideas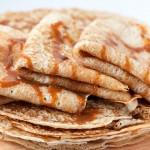 Prep Time: 15 minutes
Cook Time: 20 minutes
Print
Nutrition facts

(per portion)
Nutrition facts
(per portion)
Calories: 149
Carbohydrate Content: 17.5g
Cholesterol Content: 0.75g
Fat Content: 6.3g
Fiber Content: 0.6g
Protein Content: 5.3g
Saturated Fat Content: 3.4g
Serving Size: 92g
Sodium Content: 0.66g
Sugar Content: 1.6g
Traditional Crepe Recipe
Here's our crepe recipe - tweak it depending on whether you want sweet or savoury!
Instructions
Combine all of the ingredients with an electric mixer.
Chill the batter in the fridge for at least 1 hour.
Heat a small knob of butter in a large non-stick pan on a medium heat, making sure the butter is coating the entire base of the pan.
Pour enough batter into the pan to coat the base of the pan in a thin layer.
Cook until bubbles form in the batter, the edges are dry, and the under side is beginning to turn golden, then flip and cook other side until golden brown.
Allergens
Crepes are one of the best weekend breakfasts, try our yummy crepe recipe and mix and match it with different toppings!
Sweet Crepes
For a sweet crepe, add 2 tablespoons of sugar and 1 teaspoon of vanilla extract to the mixture.
Topping ideas:
Strawberries and Nutella
Lemon and sugar
Melted dark chocolate and candied orange
Whipped cream and fresh apricots
Salted caramel and vanilla ice cream
Strawberry jam and clotted cream
Savoury Crepes
For a savoury crepe, add some herbs to the mixture and a pinch of salt.
Topping ideas:
Lamb, tzatziki and sliced tomato
Hummus and tabouleh
Smoked salmon, chives, and cream cheese
Cooked spinach, mushrooms and crumbled feta
Ham, hollandaise sauce and a poached egg
Chickpeas, rocket and greek yoghurt