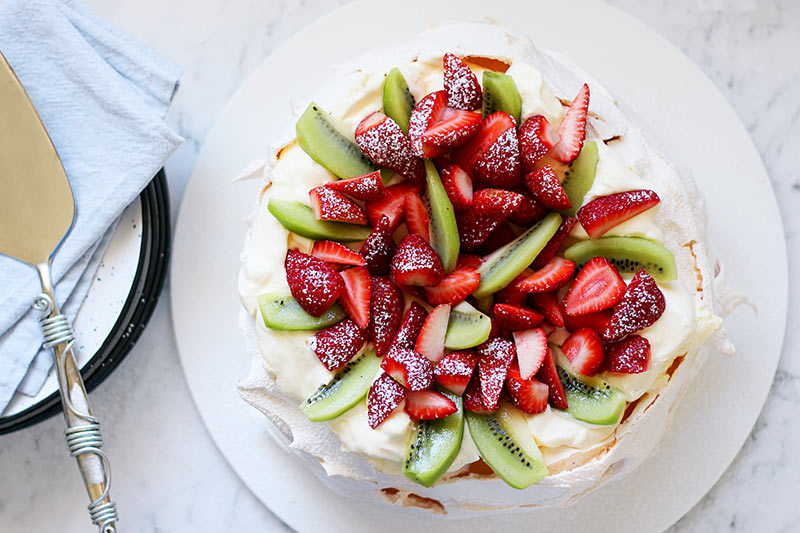 The Dinky Di, True Blue Aussie Pavlova!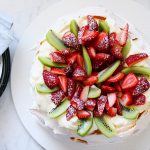 Pavlova
We're a pavlova loving family here, if there's a celebration or occasion that calls for cake, we turn to pavlova instead. This recipe delivers the most fabulous crunchy shell and thick marshmallow centre and when topped with cream and fruit, it's an absolute dessert delight.
Instructions
1. First step, make sure every bowl and utensil you will be using for this recipe is sparkling clean. One oily spot will ruin your efforts, I promise!
2. Preheat the oven to 150°C. In a clean bowl, using an electric mixer, whisk the egg whites into stiff peaks using a high speed.
3. Gradually add the sugar a tablespoon at a time, beating for 30 seconds between each spoon. Once all the sugar has been added, scape down the sides of the bowl with a clean spatula and beat for a further 5 minutes until the mixture is stiff and glossy.
4. Add the vinegar and beat for four minutes or until combined and the mixture is glossy again.
5. Trace a 20cm circle onto baking paper and put the paper (pencil side down) on a baking tray. Fill the circle with the meringue mixture, building up the sides slightly.
6. Reduce the oven temperature to 120°C and bake for 1 hour and 30 minutes or until dry and crisp to touch. DO NOT OPEN THE OVEN DOOR BEFORE THIS TIME IS UP.
7. Turn the oven off and let the pavlova cool in the oven. The shell may crack during the cooling but don't despair - you can cover it with cream and it still tastes delicious.
8. Whip the cream and a teaspoon of icing sugar together until peaks form. Spoon onto the top of the pavlova and top with fruit. Sprinkle with icing sugar and serve.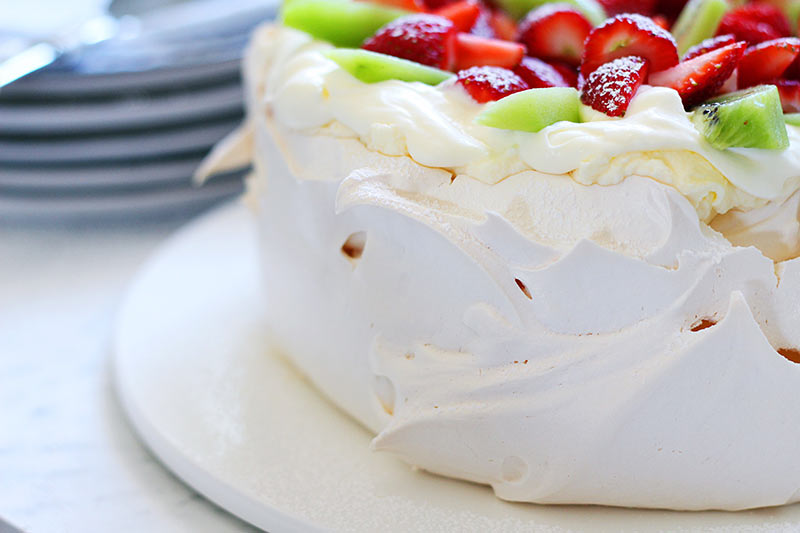 What has a crunchy outer with a pillow soft centre? Why it's pavlova of course!