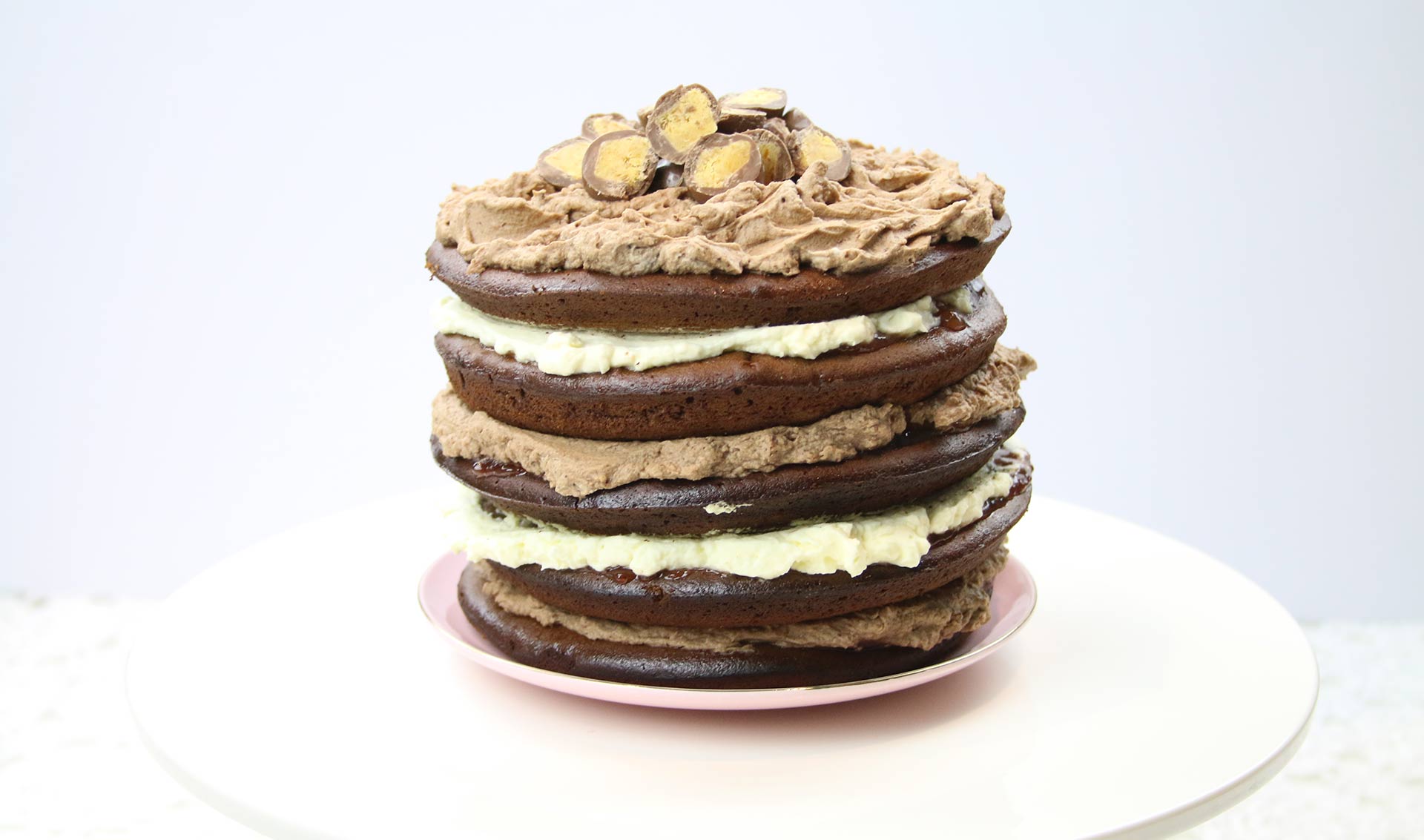 Chocolate and Apricot Layer Cake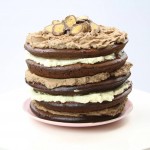 Chocolate and Apricot Layer Cake
This chocolate and apricot cake is layer upon layer of scrumptious and so pretty to look at! Would look great centre-stage at a party or perfect for afternoon tea. The chocolate and apricot make this a super sweet treat!
If you are from South Australia you will already know the local-born hero, Fruchocs. For those of you who don't know, they are a deeeeelicious chocolate ball filled with apricot and are great eaten on their own [though you won't find it easy to stop at one!] or used in baking. Luckily for the rest of Australia, the iconic Fruchocs have just launched nationwide and can be found in Coles supermarkets across the country. If you like this recipe then you'll love No Bake Chocolate and Apricot Tart and Gluten Free Chocolate and Apricot Cupcakes.
Do you have a recipe you would like to share with us? We would love to hear from you!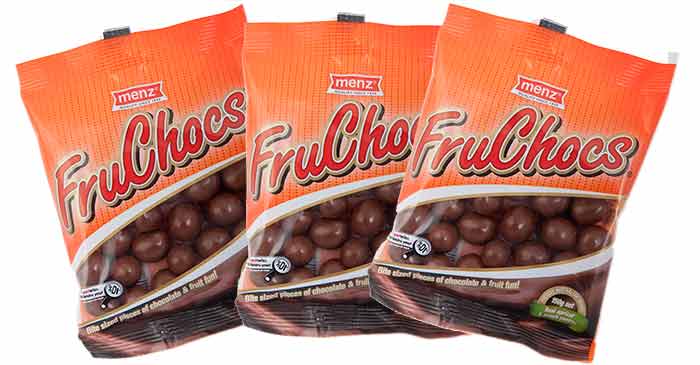 Instructions
Cake
Preheat oven to 180 degrees.
Line out your cake tins in a row ready. We purchased our cake tin set here, you can buy them at any good baking store.
Lightly grease cake tins, they are non stick but I find a light grease makes them pop out easy.
Place Fruchocs into a food processor and blitz to a really fine, almost paste consistency.
Add butter and sugar and mix through..
Add the rest of the ingredients and mix until well combined.
Pour mixture evenly between the five tins.
Pop in the oven for 25-35 minutes. After 25 minutes insert a skewer into the cake - it will come out clean when cooked. It doesn't take much for the edges to brown quick as you can see a little in photo. I left about 5 minutes too long and think 30 minutes is ideal. The cake was still lovely and moist inside.
Set cakes aside on cooling racks so that they can cool down.
FILLING
Pop 300ml of cream into 2 separate bowls.
Add 1 tablespoon of icing sugar to each bowl.
Add the cocoa powder to one bowl only.
Whip the cream in both bowls until it stands in soft peaks.
Pop in the fridge until ready to use.
ASSEMBLY
Once cakes are cooled completely, spread a layer of apricot jam on each layer.
Add 2 tablespoons of cream to the middle of the cake than add the next layer on top. Hold down a little so that the cream squishes out to the side of the cake.
Repeat the process with one layer white cream and one chocolate until you get to the top.
Add a thick layer of cream and spread out.
Add chopped Fruchocs to the top of the cake to decorate.
Slice and enjoy!
TIP
You don't have to make this recipe in a five tier cake. We used 15cm pans for this one, it would work fine in a large round baking tin. You will need to cook for 35-40 minutes though if using one large tin.
I have also made this cake with Betty Crocker chocolate cake mix which is perfect for those of us who are time-poor. I also used the tins for a rainbow cake, works a treat!
Allergens