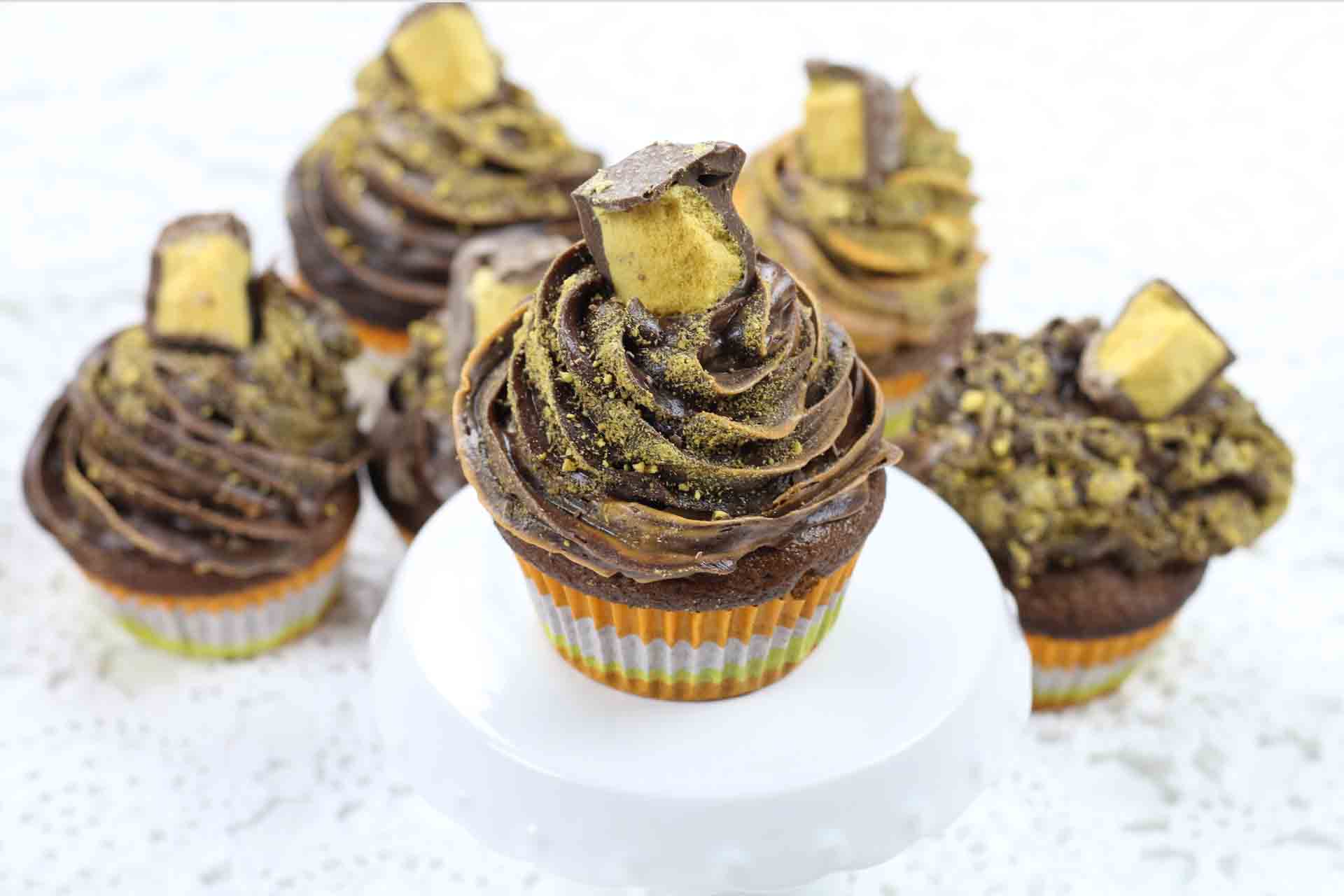 Chocolate Honeycomb Cupcakes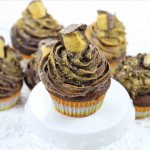 Chocolate Honeycomb Cupcakes
Chocolate + honeycomb + cupcakes = perfection. These are the bomb!
Instructions
Cake
Preheat oven to 160 degrees.
Place 12 cupcake shells on a muffin tray.
Blitz Menz Choc Honeycomb in a food processor or Thermomix to a fine crumb and add to a bowl.
Add the rest of cake ingredients to the bowl and mix with a mix master on high. Make sure all ingredients are well combined.
Pour Cake batter 3/4 a way up each cupcake shell.
Pop in the oven for 15 - 20 minutes, cupcakes are cooked once you can insert a skewer and comes out clean.
Once cooked set cupcakes aside to cool completely before decorating.
Icing
Add all ingredients except the Menz Choc Honeycomb to a bowl and mix with a mix master until fully combined.
Icing should stand in stiff peaks once ready, make sure the butter is cubed not melted otherwise it will make runny icing.
Once cup cakes have cooled completely you can start decorating I used a Wilton decorating tip #1M (2110) for the icing. You don't have to pipe icing you can spread with a knife if you like.
Sprinkle the tops of cupcakes with Menz Choc Honeycomb and then top with half a piece of honeycomb. You can decorate how you like though, be creative.
Allergens
There's something about chocolate covered honeycomb that totally floats my boat… if you know what I mean? And then to surround all that deliciousness in tasty cupcake is pure genius. We used Menz Choc Honeycomb for these cakes of love. They just seem to have the perfect choc/honeycomb ratio. If you like this recipe then you'll love our honeycomb hot chocolate and our chocolate honeycomb lasagne!

Do you have a cake recipe you would like to share? We would love to hear from you!