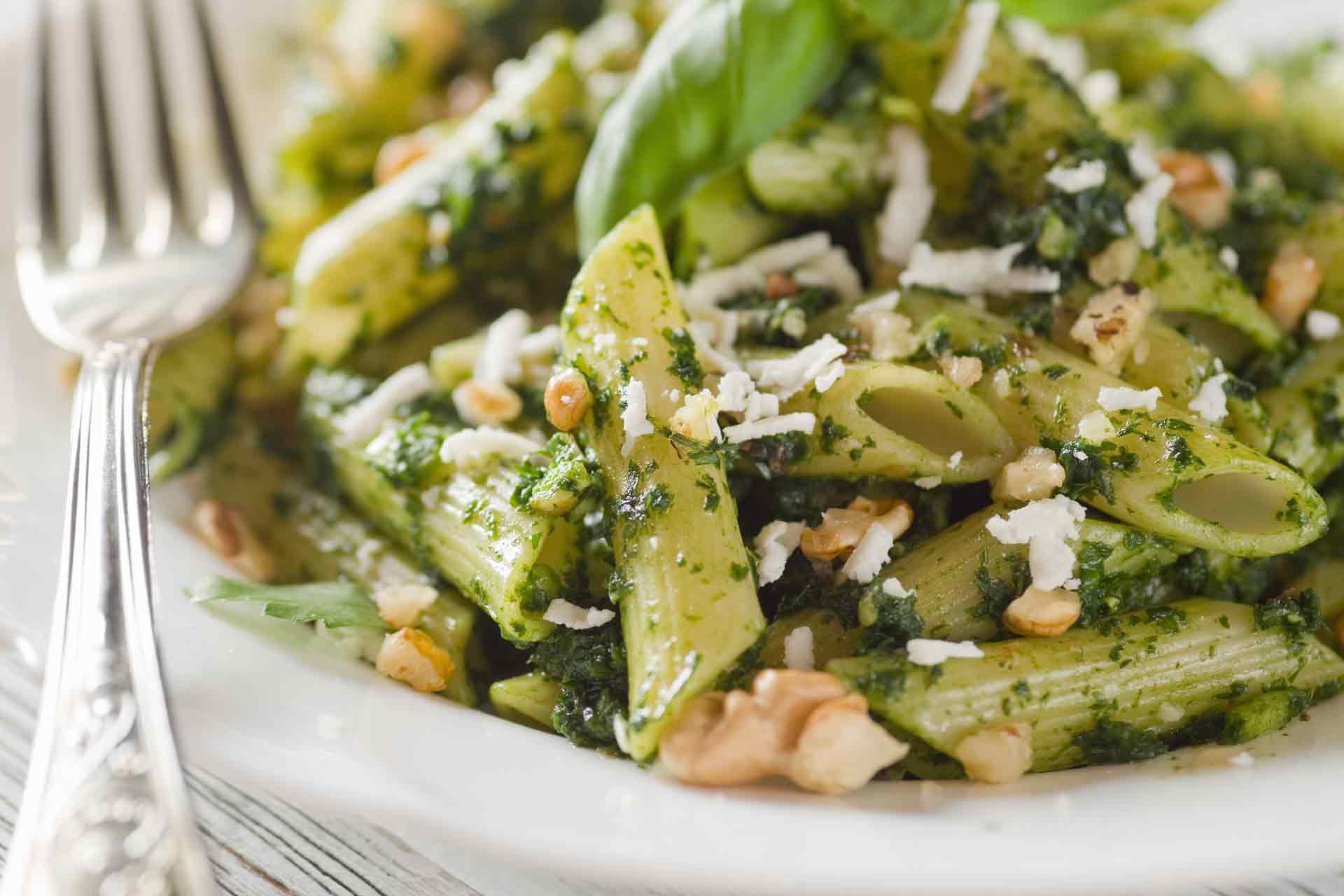 Easy Peasy Pesto Pasta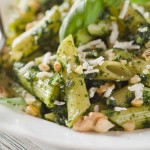 Easy Peasy Pesto Pasta
This great Basil Pesto pasta is quick and easy to eat. Healthy and nutritious, can be eaten hot or cold.
Instructions
Boil pasta as per packet instructions
Once boiled drain pasta and add basil pesto while pasta is hot, you can see our basil pesto recipe here
Stir through and make sure all penne is coated well.
Serve on plate, add crumbled feta, pine nuts and drizzle of olive oil over the top.
Also great cold as a summer salad yum!
Allergens

Do you have a favourite recipe you would like to share with us? Submit them using the 'Submit a Recipe' link above or share in the comments below.