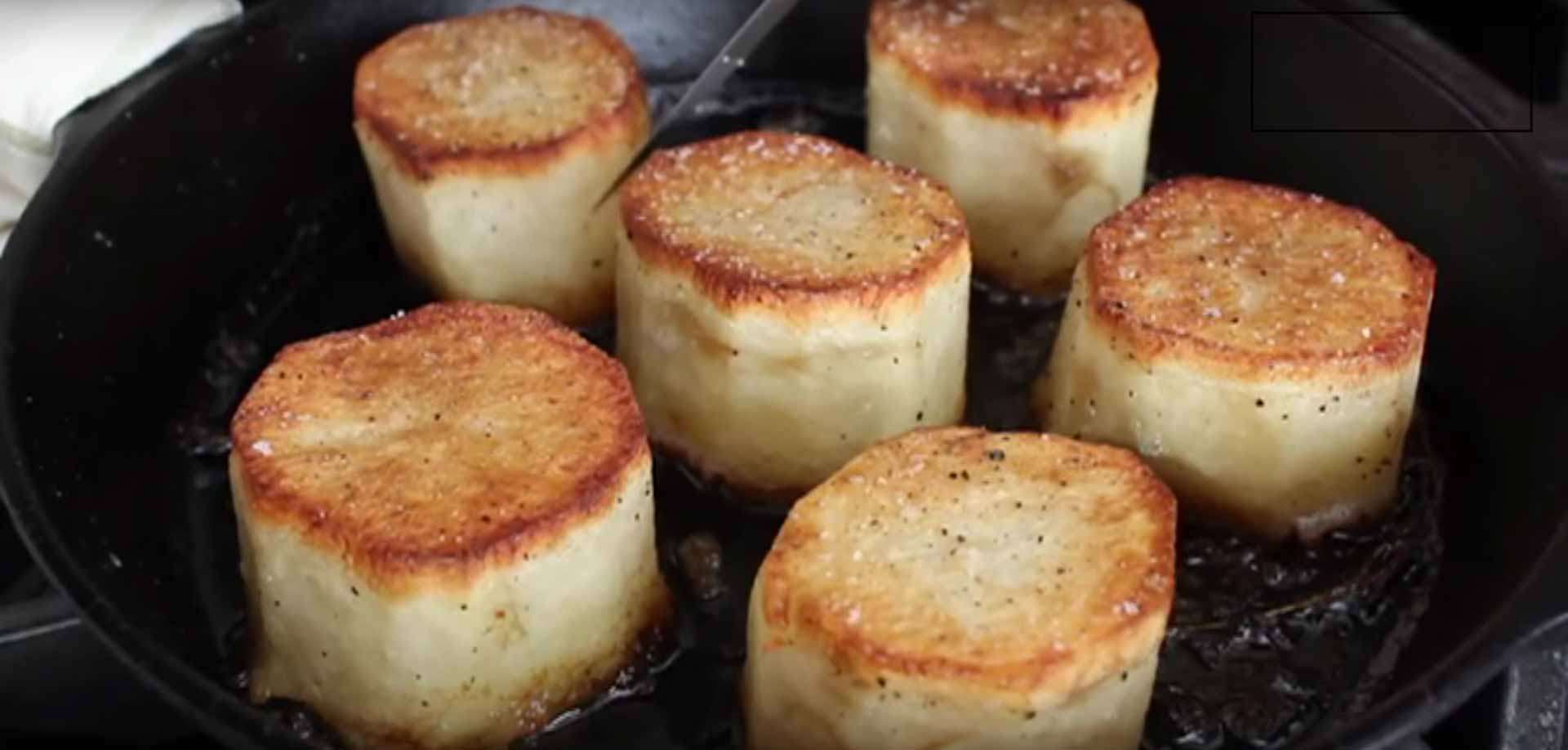 Learn How to Make Fondant Potatoes – Crunchy on the Outside, Creamy in the Middle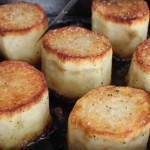 Learn How to Make Fondant Potatoes – Crunchy on the Outside, Creamy in the Middle
Instructions
Cut edges off potatoes and stand on end.
Slice in half as even as you can, creating a hexagon type shape.
Slice in half to create potato chunks around the same size.
Place in bowl of cold water for 5 minutes to remove starch.
Pat completely dry with paper towel as they must be dry to go in.
Heat a cast iron skillet, and add 2-3 tablespoons grapeseed or vegetable oil
Roast for 5-6 minutes to brown first side.
Add generous salt and pepper.
When fairly golden brown, flip over to cook second side.
Add knob of butter (refer to video for guidance) and allow to melt and absorb into potatoes
When butter foam goldens, add in 1/2 cup chicken stock or broth to roast potatoes.
Roast at 220C until tender, this will take about 30 minutes.
Baste with stock before serving.
In case you couldn't get enough of the last
potato recipe
we shared (which went 'slightly' viral, here's another!
We love potatoes! They're brilliant for side dishes, appetizers, garnishes, or even a whole meal.
Meet the Fondant Potato – superbly popular in Europe, they might take a little more time but oh the result is worth it!
What do you think of this potato recipe? Do you have any impressive potato recipes of your own? Share your thoughts in the comments section below.