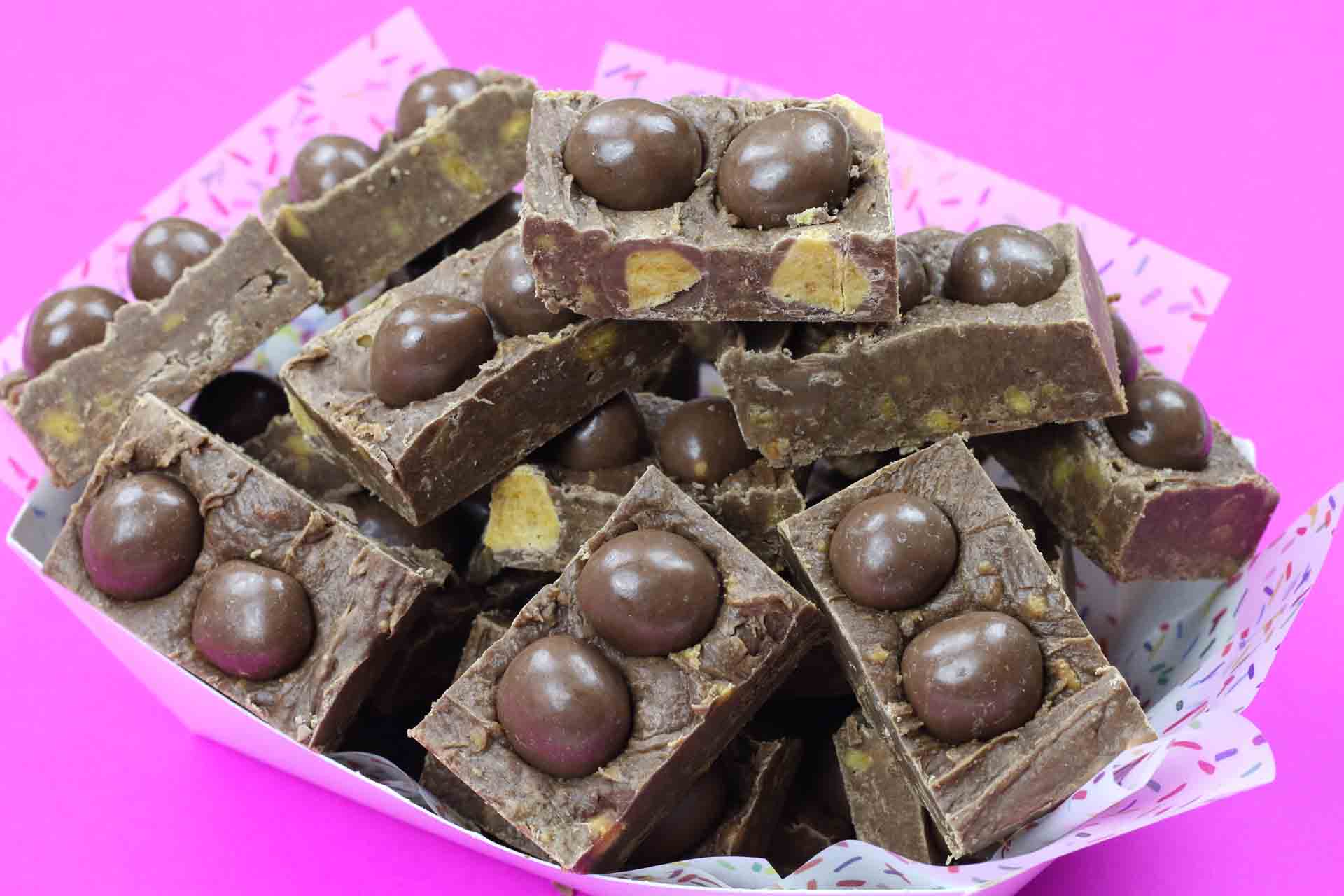 No Bake 3 Ingredient Fruchocs Fudge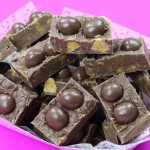 No Bake 3 Ingredient Fruchoc Fudge
This fudge only takes 3 ingredients and requires NO COOKING. Hello! Lovely with a cup of coffee or a decadent party food, it's sure to be a hit all round!
Instructions
Line a tray with baking paper
Add chopped Fruchocs and condensed milk to a microwave safe bowl or jug and cook on high for 2 minutes, stir after the one minute mark. You want to make sure the chocolate is melted and a smooth consistency.
Blitz biscuits to a really fine crumb.
Add the Fruchocs mixture to the biscuits crumbs and mix until well combined.
Transfer mixture evenly across the tray and spread so the top is smooth.
Decorate with Fruchocs, you can leave them whole or crumble across the top whichever you prefer.
Pop in the fridge to set for 4-5 hours.
Slice and enjoy!
Tip: For a hedgehog texture don't blitz the biscuits as fine, this way you will have crunchy biscuit pieces through the slice as well.
Allergens
Allergens
If you are from South Australia you will already know the local-born hero, Fruchocs. For those of you who don't know, they are a deeeeelicious chocolate ball filled with apricot and are great eaten on their own [though you won't find it easy to stop at one!] or used in baking. Luckily for the rest of Australia, the iconic Fruchocs have just launched nationwide and can be found in Coles supermarkets across the country. If you like this recipe then you'll love No Bake Chocolate and Apricot Tart and Chocolate and Apricot Layer Cake.

Do you have a slice recipe you would like to share? We would love to hear from you!