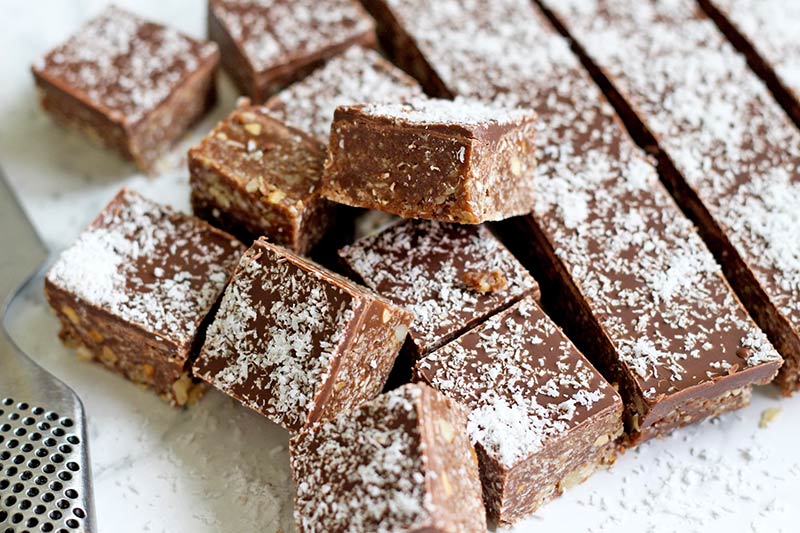 No-Bake Thermomix Honey Nougat Squares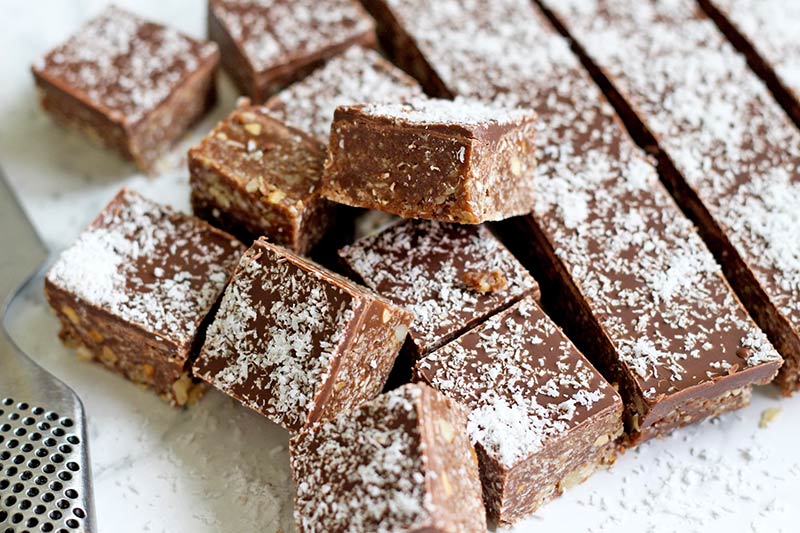 Honey Nougat Squares
It may not be EXACTLY the same as the chocolate bar favourite, but I have to say it's still pretty darn delicious! This no bake slice takes just 10 minutes in the Thermomix - so what are you waiting for?!
Instructions
1. Line a slice tray with baking paper and set aside.
2. Grate 200g of milk chocolate in the bowl for 10 seconds / speed 9.
3. Add the peanut butter and honey to the grated chocolate in the Thermomix bowl. Melt for 3 minutes / 90° / Speed 1.
4. Add the traditional oats, desiccated coconut, nuts and vanilla into the Thermomix bowl. Mix together for 30 seconds / Speed 4 / Reverse.
5. Using your spatula, scrape the mixture into the slice tin. Press it into the corners and level out using a spatula to press the surface.
6. Without washing the bowl, grate the remaining 200g chocolate for 10 seconds / Speed 9. Scrape down the sides.
7. Add the coconut oil to the Thermomix bowl. Melt the oil and chocolate together for 5 minutes / 50° / Speed 1.
8. Scrape down the sides and melt for another 5 minutes / 50° / Speed 1.
9. Pour the chocolate mixture over the top of the slice, pushing the chocolate around the surface to cover with an offset spatula. Sprinkle desiccated coconut over the top and put in the fridge to set for an hour or two.
10. Once set, pull the slice out of the tin and cut into bars, or for more petite servings, cross cut into squares. Keep refrigerated in an airtight container.
The original, delicious version of this recipe can be found at ThermoFun.
Chewy in texture and chocolatey in taste, for sure you'll be coming back for more than just one!